WWW.FAIRAMENDMENT.US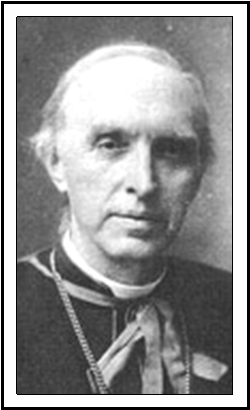 Désiré Cardinal Mercier
Whatever may be our sufferings, we must not wish to show hatred toward those who have inflicted them. Our national unity is joined with a feeling of universal brotherhood. But even this feeling of universal brotherhood is dominated by our respect for the unconditional justice, without which no relationship is possible, either between individuals or between nations. And that is why, with St. Thomas Aquinas, the most authoritative teacher of Christian theology, we proclaim that public retribution is commendable.
Crime, violation of justice, outrage on the public peace, whether enacted by an individual or by a group, must be repressed. Men's minds are stirred up, tortured, uneasy, as long as the guilty one is not put back in his place, as the strong, healthy, colloquial expression has it. To put men and things back in their places is to re-establish order, readjust the balance, and restore peace on a just basis. Public retribution in this sense may distress the affected sentimentality of a weak nature; all the same, it is, says St. Thomas, the expression and the decree of the highest, the purest form of charity, and of the zeal which is its flame. It does not make a target of suffering, but a weapon wherewith to avenge the outrage of justice.
How can one love order without hating disorder; intelligently wish for peace without expelling that which is destroying it; love a brother, that is to say wish him well, without desiring that willingly, or by force, his will shall bend before the unalterable edicts of justice and truth? (sermon in the cathedral of German-occupied Brussels on July 21, 1916; A Treasury of the World's Great Speeches, Houston Peterson, ed., pp. 702-704)
Back to the Fair Construction Amendment
---
Copyright © 2005 by Karl Spence. All rights reserved.
Revised: 10/10/11 20:58:14 -0500.