WWW.FAIRAMENDMENT.US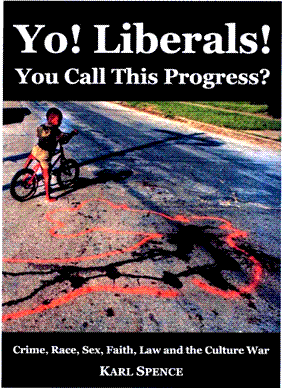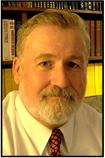 Karl Spence is a journalist living in San Antonio. His work has appeared in periodicals including the Chattanooga Free Press, the Beaumont Enterprise, Conservative Review, Presbyterian Journal and National Review.
Contact him at karl.spence@grandecom.net


Yo! Liberals! You Call This Progress? is available at Amazon.com or directly from Fielding Press. Books ordered directly from the publisher will include free shipping and handling (via USPS Priority Mail), plus a free copy of the pamphlet/poster advertised below. Send a check or money order for $19.95 per copy to
Fielding Press
P.O. Box 685
Converse, TX 78109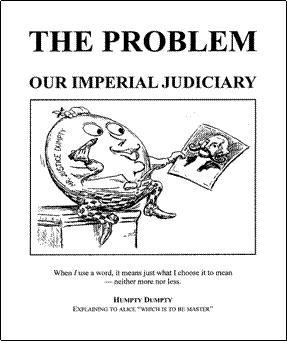 The Solution? A Fair Construction Amendment. Copies of a 17 x 22-inch pamphlet/poster setting forth the amendmentís sources and intended effects may be obtained by sending $2 for the first copy, plus $1 each for any additional copies, to
Fielding Press
P.O. Box 685
Converse, TX 78109
---
Copyright © 2005 by Karl Spence. All rights reserved.
Revised: 10/10/11 20:58:20 -0500.